When our expert team of developers decided to build a New York Medicaid billing software, we knew we had to stand out. Our product couldn't be a replica of other software choices on the market—ours had to be better. We took a look at some other billing software and pinpointed the features we found needed improvement. In some cases, we found that many software options didn't have all the features we thought were necessary. That's how BillPro was born: from a team who recognized that transportation companies deserved better.
NEMT businesses work hard each and every day to get elderly and low-income citizens to and from medical appointments. They have a lot on their plates, so the last thing they need to deal with is a slow, faulty billing process. BillPro changed that. Our software is simple, easy-to-use, and reliable. It all starts with our web-based portal.
The benefits of web-based systems
Web and mobile applications are hot these days. Every brand we hear of seems to have one for the convenience of a single-tap launch into their system. They boast about it as if it advances their product simply by existing. But here's the thing: they aren't always the best option. When it comes to Medicaid billing software, using an application-based program can actually hinder your accessibility. Providing a product that can be launched from virtually anywhere, whether it's the desktop in your home office, your iPad at your vacation home, or even your smart phone at a coffee shop is huge—especially for billers who constantly need to submit and update claims. Without using a system that's instantly available, they could miss out on important updates. And as we know, there's never time to waste when it comes to billing insurance claims. We broke down the advantages of a web-based software even further below. Check it out:
Available across all platforms and devices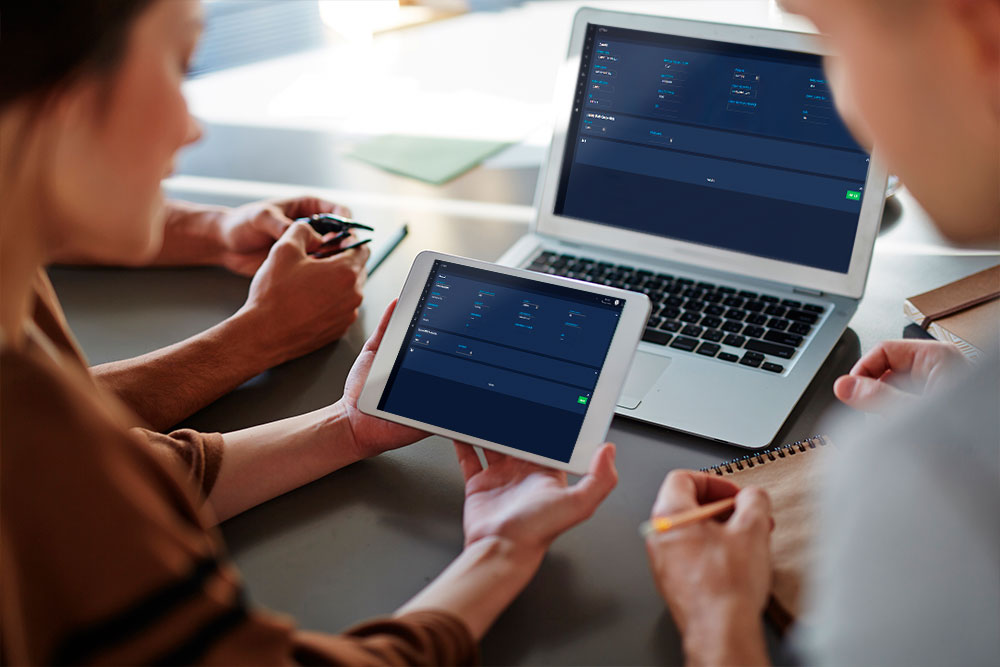 With web-based software, you don't have to worry about MAC and PC compatibility, because you'll easily be able to access it from either type of computer. On top of that, web-based software is available on any device with Internet! This allows you to bill from anywhere you find yourself. Our BillPro software is easily accessible from any desktop computer or laptop for office days, and it's just as easy to use on a tablet or mobile device for days you find yourself on the go. Plus, it makes on-the-fly billing possible since there are no downloads or installations required. Many companies continue to have employees working remotely, so having access to a web-based software makes it simple for everyone to easily access all data they need to bill, no matter where they are.
Efficient and accurate workflow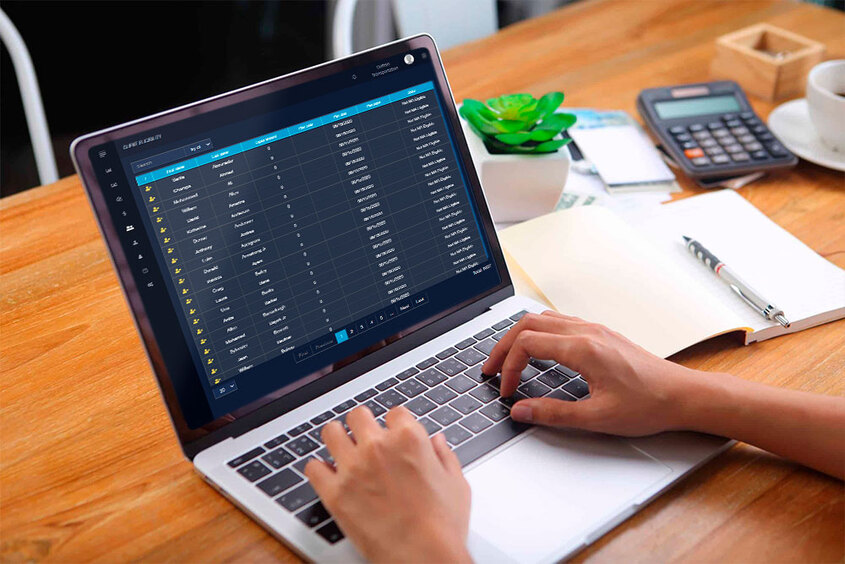 An electronic billing system, especially cloud-based Medicaid billing software, will increase your business's efficiency and accuracy. If you're still dealing with a paper billing system, it's time to kick those old habits to the curb. Billing manually will only slow you down and increase the likeliness of errors—two things you can't afford in this business. These days, work looks a lot different. Many are working remotely or in smaller groups, so finding new ways to work together, even if you're physically apart, is very important. A web-based software system lets your whole team collaborate easily from anywhere and ensures you get the job done quickly and accurately the first time around. Plus, it's super simple to share data with one another and access the same documents and information all at once. This improved process will lead to better employee productivity, saving you time and money in the long run.
Instant access to new information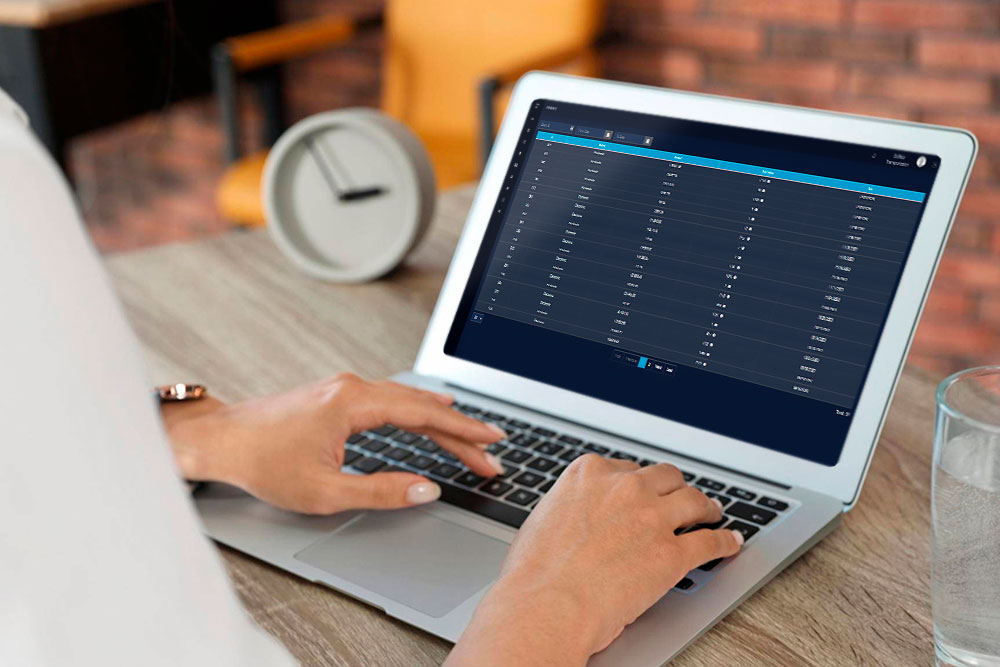 Web-based products make it easier than ever to instantly access up-to-date information in real time. Gone are the days of paper reports that could take days to receive and distribute. Web-based solutions are simple to use and give users everything they need right at their fingertips. As soon as there's an update to your data, you'll know immediately. Plus, web-based software faces far less glitches than applications do. Unless there's an issue with your Internet connection or you're experiencing browser malfunctions, you won't have any problems accessing the program whenever you need to. The future is web-based, and that's why our product will always exist on the web.
Top-notch security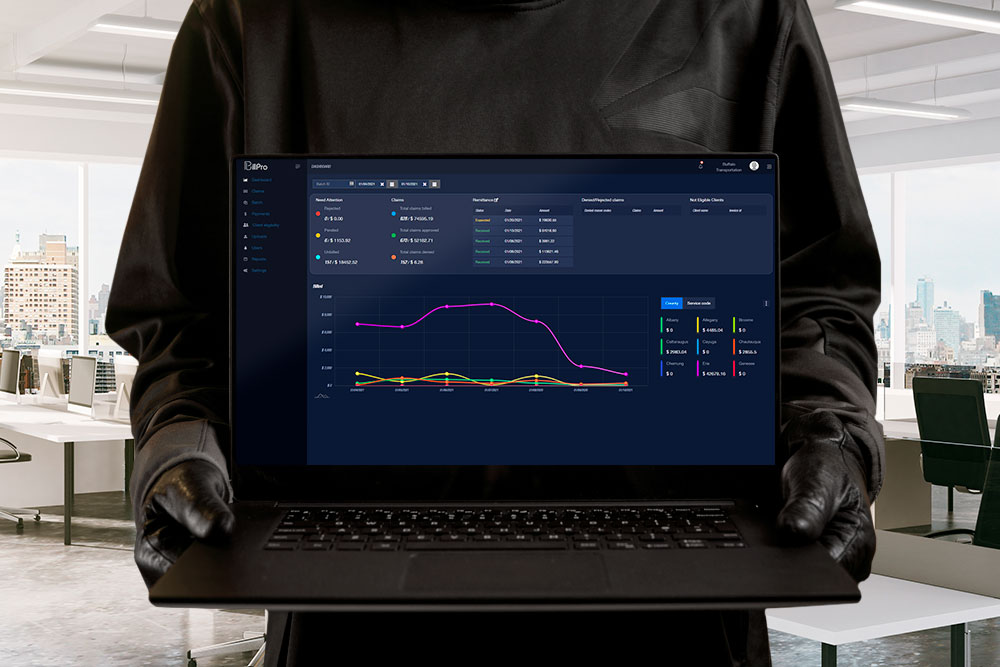 When you're dealing with insurance claims, high security, HIPAA-compliant software is a must. You're housing thousands of patients' personal information, so investing in a secure, reliable software is extremely important to ensure you run an effective, trustworthy business. Web-based software is a much safer and secure choice. Unfortunately, accidents happen and can often impact our work processes. With application-based software, you run the risk of losing years of data simply from a lost or damaged computer. However, with web-based electronic billing software for Medicaid like BillPro, all data is stored safely in a cloud. This means if anything happens to your computer, you won't lose any important information. You can simply log in to your account from another device and continue processing claims. The choice is clear here: web-based software is unmatched when it comes to security.
Easy customization options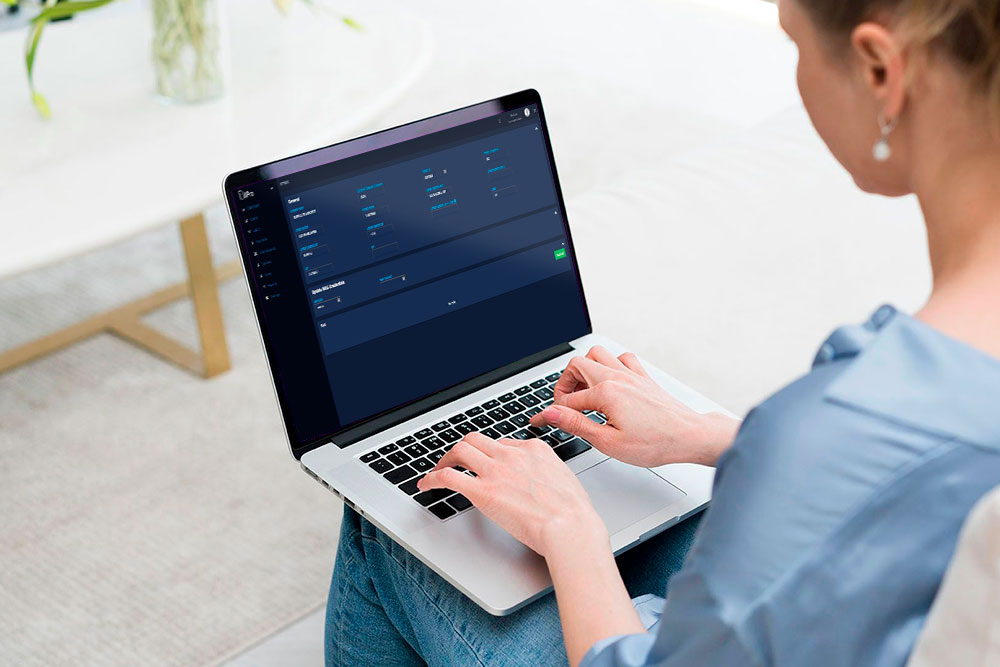 Is there anything worse than a software that can't adapt to your company's needs? As a business, you're always looking for new ways to grow. Ideally, the software you use can also change and grow with you. With BillPro, you can upgrade to the Billing Concierge, where our team will handle everything for you. This way, you still get the same quick, error-free claim submission without having to do anything yourself! Looking for something specific not included in our standard software package? No problem! We'd love to do a custom feature to help your company. We're always looking to help our customers improve their businesses, and hosting our software through the web makes these additions an easy goal to accomplish.
Automatic system updates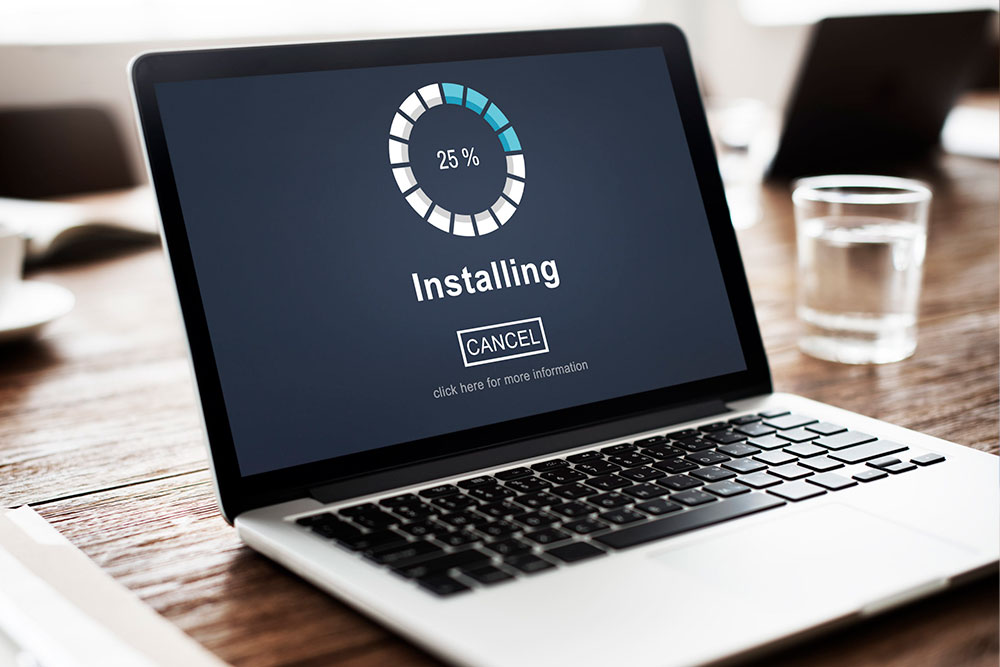 Our web-based software makes installing updates an effortless process. Our system installs all updates, both small maintenance ones and bigger system changes, overnight. This way, the software is ready for use in the morning when you log on. With many application-based software systems, updates appear midday and force you to download and install immediately. This can take hours, halting your productivity and wasting time and money. Since all data with BillPro exists in a cloud, there's no need for you to manually choose to install an update—it happens automatically.
Pay as you go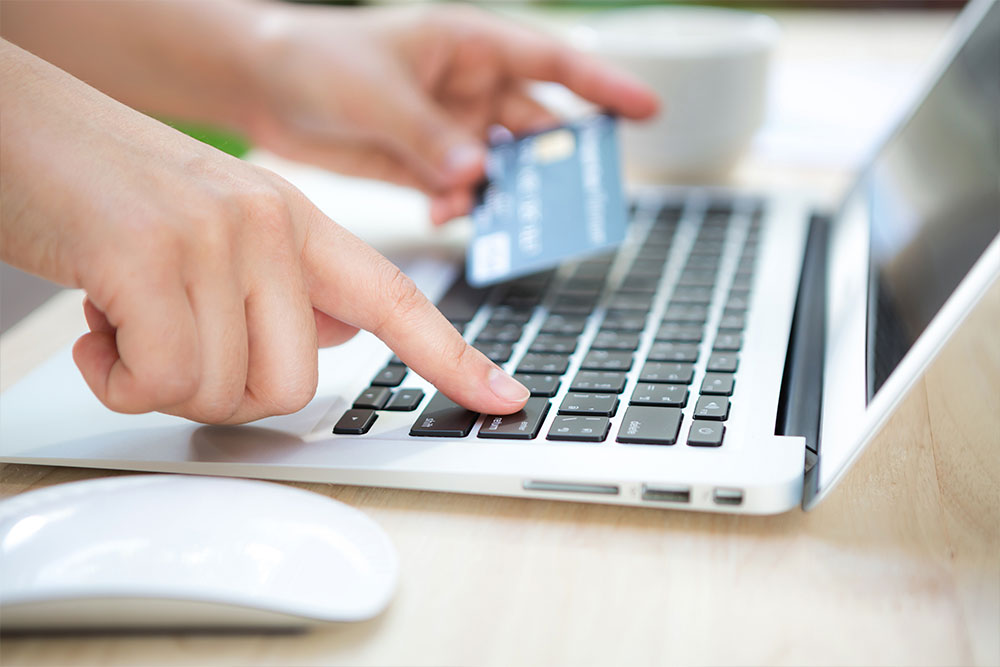 Web-based software is inherently a more affordable choice. With applications that require installations, you typically have to pay the entire price up front. This can be a huge investment right off the bat. And if your business truly needs the software, you'll be forced to choose between spending a big hunk of cash at once or continuing your business without the needed program. This doesn't happen with our BillPro web-based software. We bill our customers per month, so you always know when it's coming and what you'll pay each billing cycle. No need to fork over a ridiculous amount of money simply to install the software. Just budget what you'll need each month, and you're good to go!
Bigger storage capabilities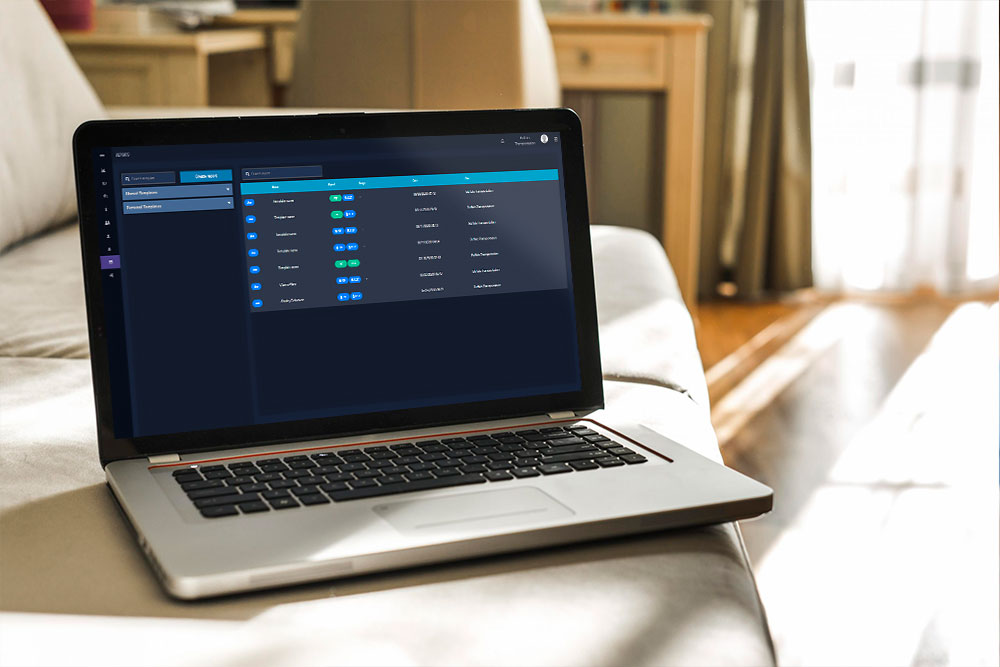 Applications seem like the trendy, forward-thinking path to choose, right? Maybe, until you inevitably run out of storage and have to purchase more—spending even more on top of your initial investment. This isn't something you have to worry about with web-based software. Cloud storage is innately larger than hard drive storage, so it can hold years of data without becoming too full. You shouldn't have to wonder if your next set of new data will fit in your system. With BillPro, you won't have that problem. All data is inputted effortlessly, so you can keep billing without missing a beat.
Highly scalable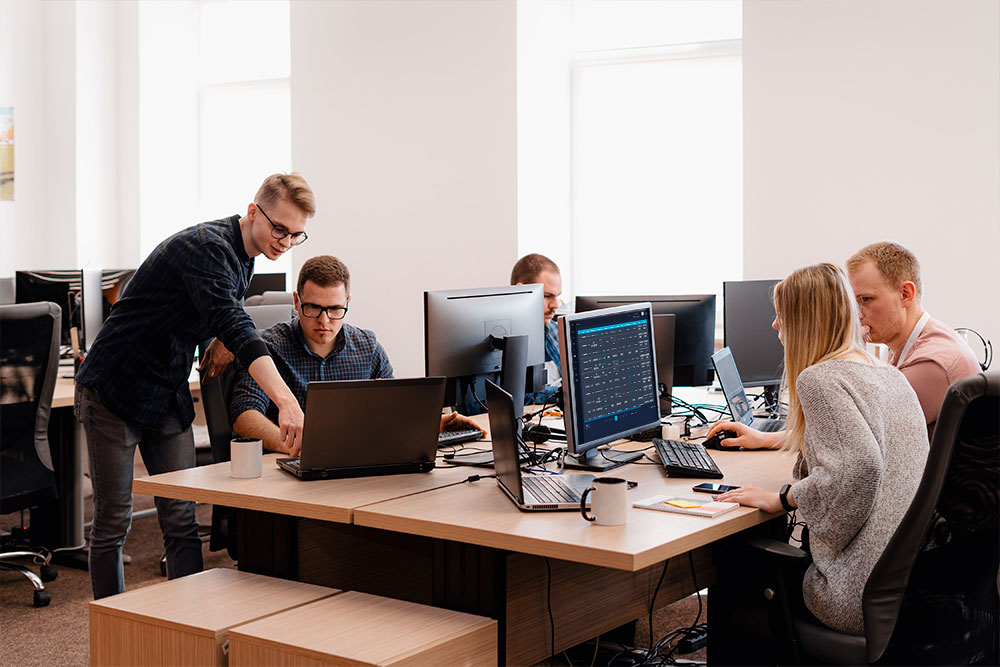 Businesses are always looking to grow, and that means hiring more staff. When you bring on new employees, you want to make sure they can easily jump into the work process with ease. Web-based software allows an unlimited number of users to work at once. Since the accounts aren't based in an application, there's no worry of servers being overwhelmed. You can confidently go to work every day knowing that no matter how many people are using the program at once, you won't face server issues. The World Wide Web is designed for millions of simultaneous users, so hosting a software system on it makes the most sense for productivity.
Built for success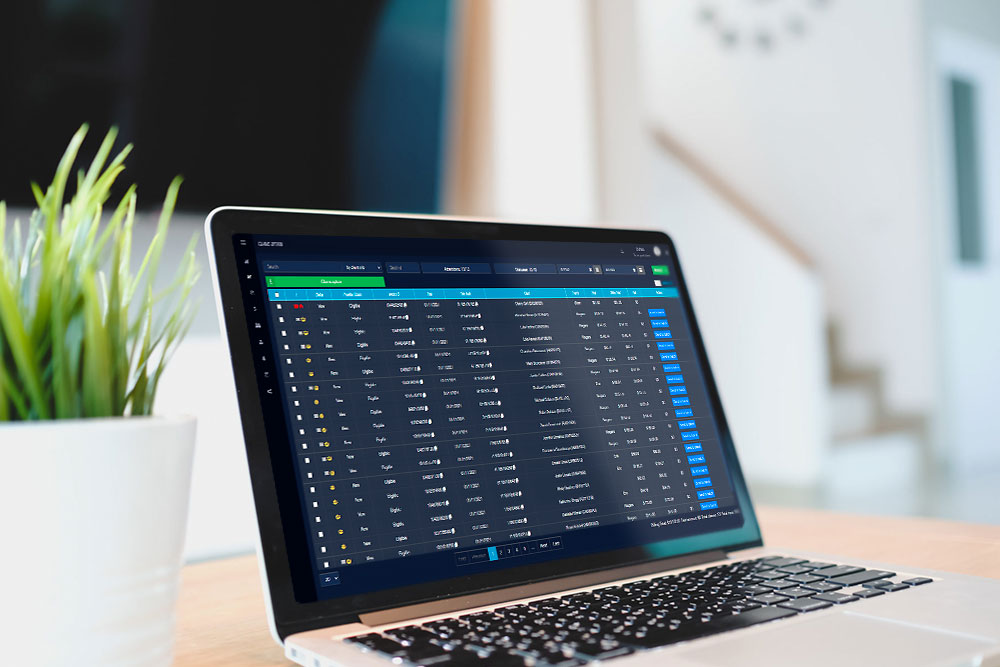 When it comes to building successful NY Medicaid billing software, we know a thing or two. We keep our customers' best interests in mind, always staying aware of trends and common needs within the industry to keep our software up-to-date and relevant. If you're tired of a slow, manual billing process or a faulty billing application, it's time to make the switch to our web-based software. Get in touch with the experts at NY BillPro to learn how our software can better your business. We can't wait to hear from you.
Request a demo today: nybillpro.com/contact-us/