Medical billing and coding plays a critical role in the healthcare industry. It's the complex process of organizing and managing patient information by assigning standard codes to diagnoses and procedures. This information is then used to submit bills to insurance companies for reimbursement.
If you are interested in becoming a certified coder in the healthcare industry, a medical billing and coding certification can help you begin a flourishing career in this field.
Passing the Certified Professional Coder (CPC) exam will prove your mastery of the industry and open the doors to a world of possibilities for you.
What do medical billers and coders do?
Medical billers and coders are responsible for the administrative side of healthcare. They track payments, ensure that all patient records are accurate and up to date, and submit insurance claims on behalf of patients and providers.
The sheer number of patients can make the job of a medical coder difficult, so they often use digital apps and software to automate some tasks. Medical billers and coders use dedicated software programs to track patients, treatments, procedures, and clinicians who provided the treatment.
One such medical billing software is NY BillPro, medical billing software for New York state that helps coders submit clean, error-free claims to insurance companies.
This field can be confusing for those who don't work in healthcare. Read on for an overview of what medical billers and coders do and how they keep the healthcare system running smoothly.
Why do we need medical billers and coders?
The healthcare industry needs certified and well-trained medical billers and coders to ensure that patients receive the correct treatments and that insurance companies are billed correctly. Without them, the system would be much less efficient, likely even chaotic.
Medical billers and coders are responsible for submitting insurance claims and coding medical procedures and diagnoses. Without them, treatment errors would be more common, and insurance companies would be overcharged or undercharged by medical facilities.
The Current State of Medical Coding
The recent increase in gas prices and the war in Ukraine have affected the medical coding industry. Gas prices are rising, which means rising costs on equipment and training programs.
Modifiers for codes have been developed due to the increase in expenses across the board, primarily due to high gas prices. Many payers have implemented these changes to their procedures and treatments mainly because of the rising costs of moving supplies to other medical facilities.
How to become a professional medical biller and coder
The medical billing and coding industry is one of the most in-demand and rapidly-growing sectors in the United States. If you want to pursue a career in this thriving field, just follow these steps to become a certified coder:
1. Complete a medical billing and coding training program
Becoming a professional medical biller and coder requires completing a certified training program. Many community colleges, private trade schools, and medical institutions offer such programs that typically take six to twelve months to complete.
The American Academy of Professional Coders (AAPC) offers training courses and exam preparation guides to help aspiring billers and coders get their certifications.
2. Take a certification exam from a verifiable certifying organization
Look for a certifying organization under the AAPC that offers the Certified Professional Coder (CPC) certification. Individuals with this certification can easily find work in an outpatient clinic or a physician's office.
You can also get a certified coding specialist (CCS) certification when you take a certification exam from the American Health Information Management Association (AHIMA).
3. Learn the requirements to take the CPC certification exam
The AAPC recommends that anyone taking the certification exam complete at least an associate training course from a recognized institution.
Anyone taking the exam must also be a member of the AAPC and pay a sitting fee for the exam.
4. Prepare for the CPC exam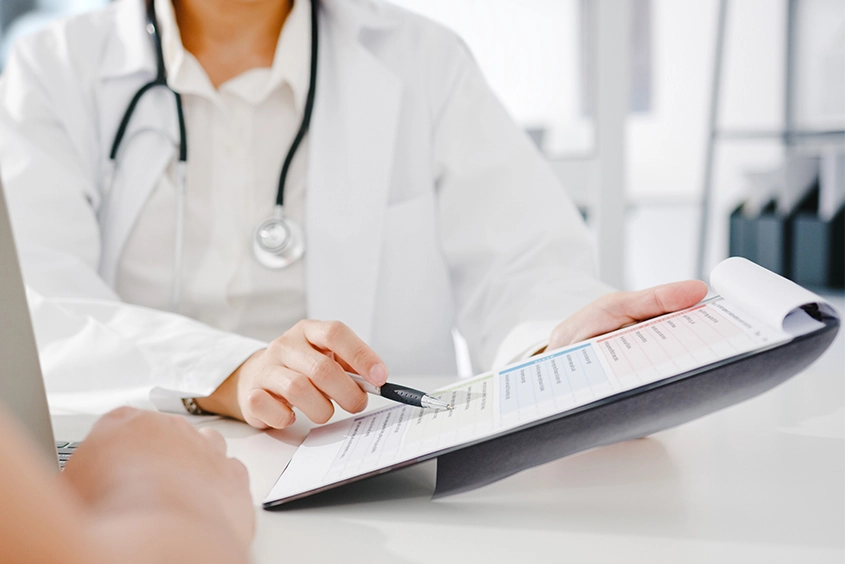 The exam has 17 sections with 100 questions covering the following: medical evaluation and management, surgical procedures, anesthesia, pathology and laboratory, medicine, anatomy, coding guidelines, and regulations.
If you answer a minimum of 70 questions correctly, you pass the CPC exam, and you receive an apprentice standing (CPC-A) to pursue work experience as a medical biller and coder.
You can remove the apprentice status by fulfilling the two-year work experience requirement with the following:
Two years of on-the-job experience, backed up by two letters of recommendation to verify that you worked with CPT®, ICD-10-CM, or HCPCS Level II code sets.

Completing an 80-hour medical coding course, which is equivalent to one year of work experience

Completing the CPC-A Practicode online program, also equivalent to one year of work experience.
5. Pursue continuing education to meet CPC requirements
Passing the exam once does not mean you will be certified for life. You will need to take 36 hours of units of continuing education every two years to meet CPC certification requirements.
You can complete these units by attending seminars, training programs, online classes, or other recognized events.
Medical coding: a profession needed for now and the future
IT and digital technology will remain a vital part of the medical industry now and in the future, which means the demand for medical coders will only rise. Their expertise in the administration side of healthcare ensures medical facilities can focus on the things that matter: treating their patients.