If you're running a healthcare business, you understand how important it is to have a reliable medical billing process. Those who have been in the industry for a while might be lucky enough to have a strong billing team behind them, but a lot of the time, that's not an easy thing to find. Because of this, many providers are faced with a choice: take the time to find an experienced in-house team, or outsource your medical billing. Like everything, there's pros and cons to each. We broke down both below.
Outsourced billing
Many healthcare companies, especially smaller ones, opt to outsource their medical billing. This might be a great solution for some and an awful one for others—it all depends on your business. When it comes down to it, you have to decide if the pros outweigh the cons or vice versa. Here are just a few of each.
Pros
Small businesses save money
This route might not save every type of business money, but for those not interested in hiring a big team, this is where you can save some cash.
Consistency
Since you'll be under contract with a billing company, they'll be putting their best foot forward to ensure all claims are processed accurately and without error. Otherwise, they risk losing their job with you. You'll be able to establish timelines and expectations together and know exactly what to expect every time.
Opportunity to create new relationships
Your internal team isn't the only group that's valuable to the success of your business. Working with other organizations gives you both a chance to learn from others in the industry and grow your network.
Cons
No control over the process
It pretty much goes without saying that outsourcing your billing means handing over the responsibility to someone else, but this can be difficult for providers who like to have input on the process.
Too expensive
In some cases, outsourcing can save a business money. In others, it does exactly the opposite. Many billing companies charge not only for their services, but also want to keep a portion of the collections. This alone could mean it's not worth it for your business.
Hidden fees
You're probably focused on your monthly cost, but watch out for hidden startup or cancellation fees. These will end up losing you money in the long run, so make sure you ask about any additional fees up front.
In-house billing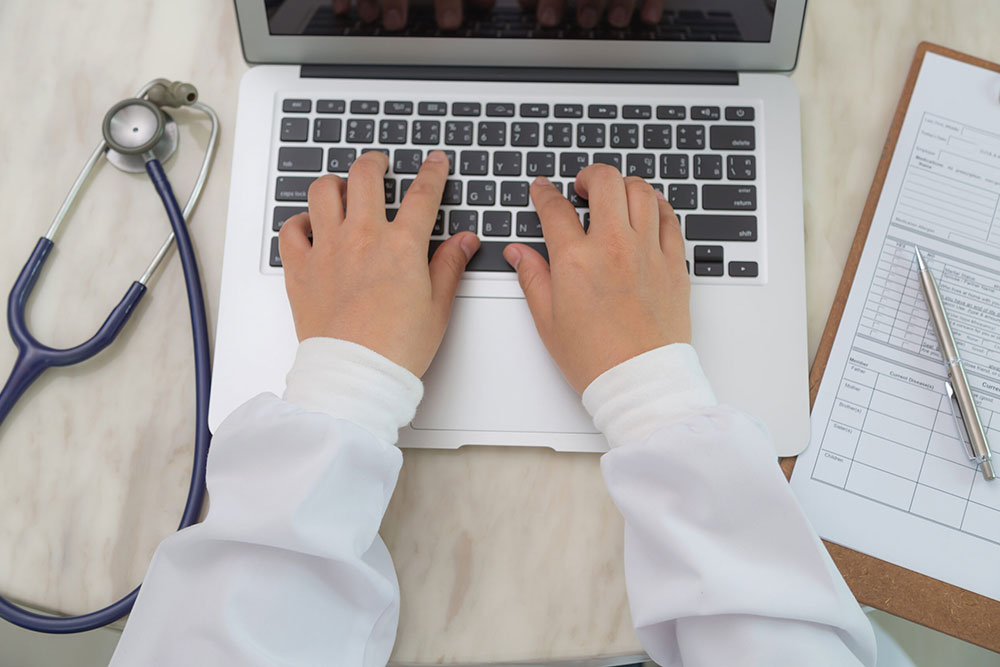 Many healthcare providers are proud of their practice and constantly on the lookout for new talent. Some have the capacity to hire big teams and focus on training for regular improvement, which means in-house billing is a good option. Check out the pros and cons of keeping your billing in-house below.
Pros
The power is in your hands
Having every aspect of your operation under one roof just makes sense. It gives providers and billers the ability to work together and discuss any discrepancies immediately, keeping you on track every billing cycle.
Better return on investment
If you have a solid billing team backing your business, you can do anything. Your experts will submit claims on time and without error, getting you the money you deserve.
Everything under one roof
If a problem arises, it's simple to sort through it with everyone in one place. When your billing team is elsewhere, a problem could go unsolved for hours or even days, leaving your billing vulnerable to detrimental errors.
Cons
It's a financial investment
Hiring employees isn't cheap, and if you want a talented team of billers, you have to be willing to put up the right amount of cash. Otherwise, you'll end up with a mediocre billing crew and more errors than you bargained for.
Capacity issues
Depending on how many billers you're looking to hire, you could run into some problems with a smaller team. For instance, if one biller goes on vacation or gets sick, will you fall behind? These are important things to consider.
Take your billing in house with BillPro
If you're thinking that in-house billing is the way your operation should go, we'd love to get in touch! Fill out the form on our website, and our team will be in touch for your free demo of our New York State medical billing software.