The healthcare industry is constantly evolving to meet new and emerging patient needs. As such, healthcare providers have to keep a continuous watch on trends and ways to improve their business. As technology continues to flood nearly every industry out there, the healthcare industry keeps pace by testing and implementing new ways of using tech to improve business. Billing software is, without a doubt, a must-have investment at any healthcare practice—from NEMT companies and Medicaid billing centers to doctor's offices, the benefits of billing software can't be undermined. Read on to learn about some of the biggest reasons your business needs to look into billing software as soon as possible.
Reduce paperwork and errors
Remember the days of filing cabinets, tall stacks of paperwork on every desk, and landlines ringing off the hook? Yeah, us too, but we can't say we miss those times. We can't fault ourselves for working this way back in the day—after all, at the time we were being as productive as possible with the tools granted to us. But now, there are a variety of inventions that make working both simpler and more efficient. When you switch to an automated billing solution, you don't have to worry about storing loads of sensitive paperwork throughout the office. You'll save time, submit fewer billing errors, and improve your overall workflow with the right NYS Medicaid billing software.
Improve access to patient data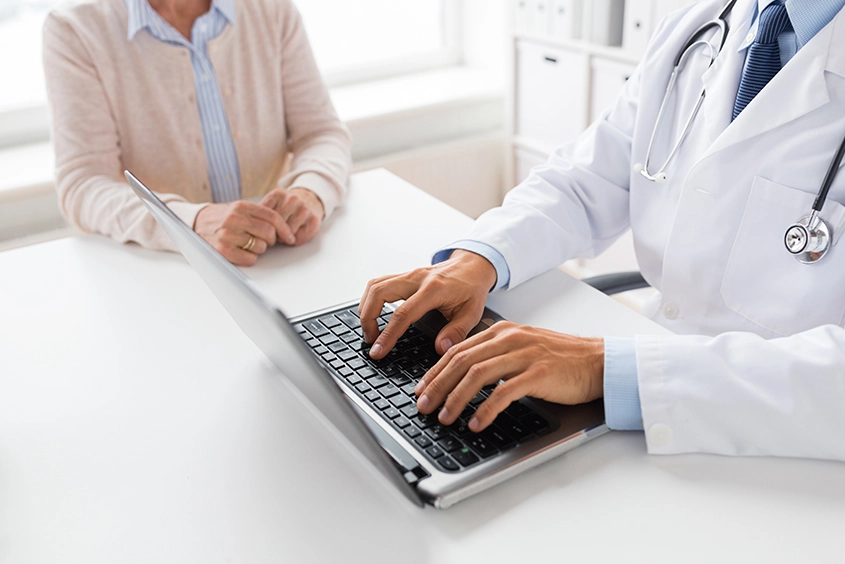 There are dozens of situations every day that require billers to quickly access patient data. If they have to walk across the room and sift through files for five minutes before finding the right information, that's not an efficient process. The digitization of patient data may sound scary from a security standpoint, but it's absolutely necessary these days. For starters, there's no reason to be nervous about security. Billing platforms have to meet HIPAA compliance and are built with robust security measures to avoid data leaks. Additionally, storing your data physically on premise is actually more of a security risk. Hypothetically, anyone could walk up to a filing cabinet and start looking through data, which becomes a HIPAA violation. With software, there are layers of security, both to log on to a computer and to access the platform. This gives your team anytime access to the data they need, while providing peace of mind that all information is stored securely.
Track every claim from start to finish
Nothing is more frustrating than sending off a claim without having a way to track its status. This is particularly frustrating for billers who haven't received a reimbursement on time, or who know after the fact that a piece of information was incorrect. With billing software, you don't have to worry about being left in the dark on your claim status. Software allows you to track the status of your claim from start to finish, so as soon as you hit 'submit,' you can follow along and ensure you're paid as you should be.
Develop in-depth reports
If you want to make improvements across your business, you need to know where to begin. Having robust reports at your disposal means you can make important business decisions based on facts, not on gut instinct. Creating useful reports by hand can easily take days or even weeks—extra time that most of your staff likely doesn't have free. Full-scale billing software comes stocked with tools that help you create the perfect reports. Choose from a variety of templates or build your own reports from scratch. Either way, all the information you need is already built into the system. Reports can easily be shared with all members of your team, and reports creation can even be collaborative on some software platforms.
Submit the correct codes for every claim
If you're dealing with insurance providers across the country, you know that every state requires different Medicaid codes during the claims filing process. It can become incredibly difficult to remember which codes are needed in different states, but luckily, billing software stores this information and automatically places the correct codes into the claim based on the state you're dealing with. This process takes the guesswork out and ensures you aren't submitting error-filled claims.
Simplify the payment process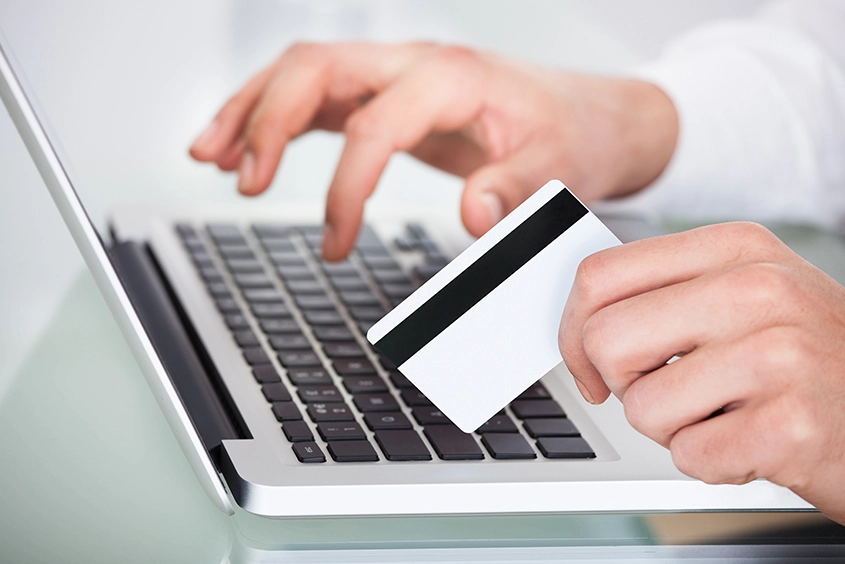 Having billing software at your practice makes the payment process simpler for both your business and your clients. If your clients owe a copay or are paying for a service out of pocket, they can quickly pay by cash, card, or even a check using your system. On the business side, software allows you to receive all payments and reimbursements electronically. These secure transactions ensure that you get the money you're owed without interruption. Electronic payments also save you a trip to the bank.
Offer better care to your clients every day
Your clients are your top priority, and if you aren't constantly finding new ways to improve the service you offer to them, you risk losing them to another competing business. The bottom line is, you need to work on bettering your business before you fall behind. If you aren't using software for Medicaid billing, there's never been a better time to change that. Sign up for a free demo of our New York Medicaid billing software today to find out how you can improve your billing process.