The healthcare industry has faced a reckoning in the last two years. Medical providers and facilities have weathered the worst of the pandemic and are now trying to recover after a harrowing time.
Fortunately, advancements in technology have come to the rescue. There are now many software programs designed to improve healthcare services and take patient care to the next level.
These ten software tools have various functionalities for different elements of medical care. They have one thing in common: they can help healthcare providers thrive in these challenging times.
Here are ten essential software tools you should have in your arsenal:
1. Electronic Record Systems
Medical facilities must maintain up-to-date, accurate patient records to track all treatments and procedures. Electronic health records (EHR) and electronic medical records (EMR) are used to track a patient's medical history, including medications, treatments, surgeries, and various test results over time. They can also be used to schedule appointments and track patients' progress.
With EHR or EMR, healthcare providers can access and update all crucial patient information in just a few clicks.
2. Hospital Management Software
Managing a medical institution is complex, regardless of its size. Many elements must be kept efficient. Robust hospital management software can streamline all hospital processes, which will help all healthcare providers deliver exceptional patient care and medical services.
Hospital management also covers administrative and HR tasks, such as monitoring workloads, schedules, and staff support. Well-managed hospital admin makes it easier for staff to oversee patients under their care.
3. Medical Billing Systems
Medical billing software improves the efficiency of the billing and coding processes. This saves time and money and also ensures that claims are processed correctly.
Billing systems are cost-efficient platforms that aid medical providers in all transactions. BillPro is an excellent example of software that makes billing, invoicing, claims, and reimbursements a breeze. The system ensures top-notch accuracy, and any errors and discrepancies can be resolved immediately.
Choose billing software designed specifically for the healthcare industry to ensure all your needs are covered.
4. Patient Management Software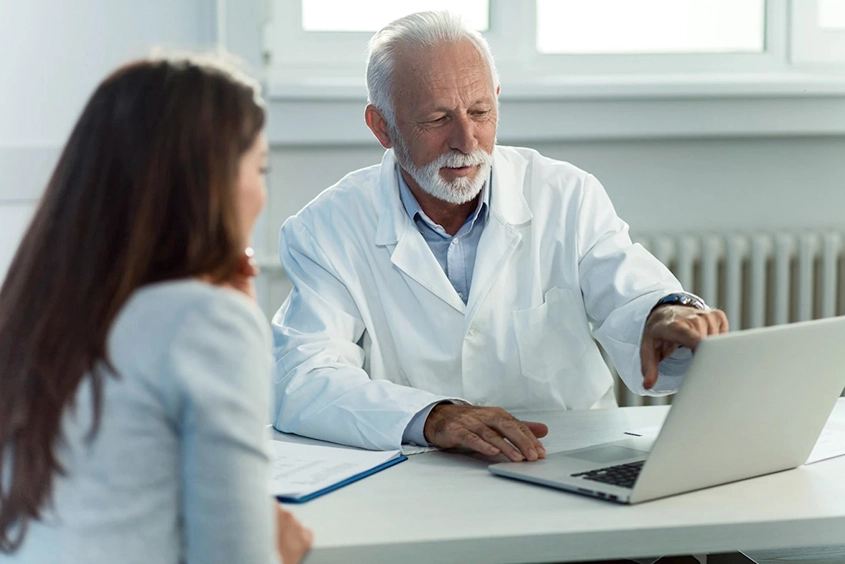 Patient management software keeps track of all medical records, appointments, and medications that a patient receives. It also helps staff to communicate with each other about patients under their care.
The best software for medical facilities includes general patient management, lab work, equipment inventory, appointments, and billing. These systems can significantly improve patient satisfaction and optimize patient care.
When combined with a medical billing system and an EHR system, caring for patients becomes much easier.
5. Medical Transportation Dispatch System
A medical transportation dispatch system can schedule and track the transport of patients. This system helps ambulances and other medical transportation options work together to provide much-needed services for all kinds of patients.
Non-emergency medical transportation (NEMT) software can bring outpatients to their checkups and treatments. These systems track the status of each patient and ensure they arrive at the destination safely and on time.
RouteGenie is a fantastic example of software that helps NEMT providers manage their fleets. Its features include scheduling, routing, dispatching, billing, and even HR management.
6. Online Pharmacies and Prescription Software
Prescription software and online pharmacies are crucial for patients to access medication. They are convenient options for patients staying at home and those who may not have time to visit a pharmacy in person.
Make sure the app is affiliated with recognized pharmacies. Check with your insurance company to see if they cover medications ordered from online pharmacies.
7. Remote Patient Monitoring System
Remote patient monitoring systems are for outpatients or those who get treatment at home. These systems ensure seamless communication for the entire treatment team.
All valuable patient data is stored in the system, so healthcare providers can easily access all the information they need with each appointment or treatment. Patient records are accurate, up-to-date, and perfectly secure.
8. Telemedicine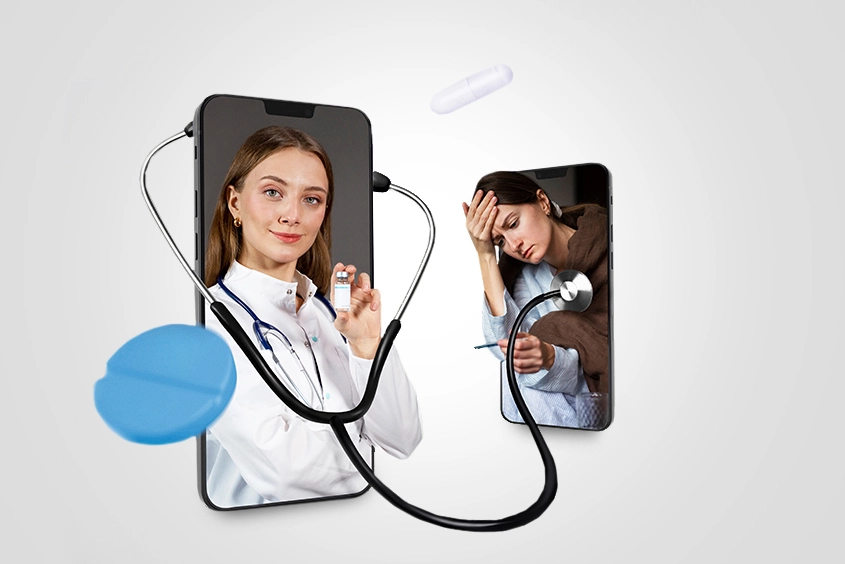 The pandemic has made telemedicine a popular option for simple checkups and consultations. Patients can talk to their doctors through a secure online portal and still get top-notch care and medical advice without stepping foot in a hospital or clinic.
Remote consultations are also great for patients living in areas where certain facilities are unavailable or too far away. Doctors can serve these patients without the need for either party to travel extensively.
9. Medical Diagnosis Software
Diagnosis software can help healthcare professionals because it provides a holistic view of a patient's condition and progress. Data sharing within the software can give doctors a better understanding of their patient's health throughout their treatment, even across various facilities.
The program requires regular data input from all healthcare providers so the system can provide the most accurate analysis of the patient's health.
10. Health Tracking Apps
Nutrition and fitness trackers are not strictly "medical" apps. But they provide valuable information about a patient's daily activities and food intake.
These apps are downloaded to mobile phones or wearable gadgets. They measure a person's heart rate, physical activity, and even sugar levels.
One Giant Digital Leap for the Healthcare Industry
Technology has come a long way in the healthcare industry. Artificial intelligence (AI) and robust software provide new and efficient ways to improve patient care and provide top-notch services.
Technology and medical science have made it possible for physicians to deliver the best medical care and service in these challenging times.
If you are in the healthcare industry, consider using these tools to make your digital leap into the future.