Modern healthcare leverages technology in various ways to make patient care more effective, accurate, and efficient. This includes using codes and advanced software in billing and payment.
Medical billing codes are an essential component of the billing process. Healthcare providers and insurance companies use an elaborate, standardized system to coordinate medical diagnoses, treatments, procedures, and the payments for each.
Hundreds of billing codes are used to identify and classify different types of medical services. Let's explore some of the most commonly used in the industry.
What are Medical Billing Codes?
Medical billing codes are a standardized language used in the healthcare industry to identify services, treatments, and diagnoses. This coding system streamlines the billing process for healthcare facilities and insurance companies.
The two most widely-used code sets are the International Classification of Diseases (ICD) and the Current Procedural Terminology (CPT). ICD is used to identify diagnoses and is maintained by the World Health Organization (WHO). Medical personnel and medical coders often use these codes.
CPT designations are used for medical procedures, and the system is maintained by the American Medical Association (AMA). Medical professionals and coders also use CPT to identify procedures.
Commonly Used Medical Codes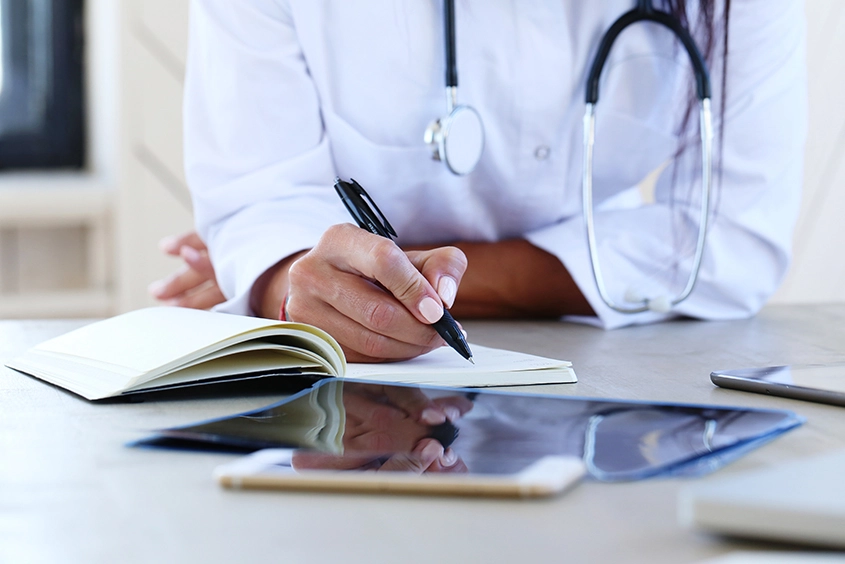 The most common billing codes are included in billing and invoices so that insurers and providers can process and pay medical claims accurately.
Medical Billing Code 36415
This code is used when providers collect samples from a patient's veins using a needle in the upper or lower extremities.
Medical Billing Code 81003
This code is used for any treatment or consultation that involves a urinalysis, when urine is collected through dipsticks, tablet reagent, or automated without microscopy.
These include reagents for the following:
Bilirubin

Glucose

Hemoglobin

Ketones

Leukocytes

Nitrite

Protein

Urobilinogen
Medical Billing Code 88305
This code is used for surgical pathology, which includes gross and microscopic examinations. The code is meant to reimburse labs for preparing biopsies for a pathologist's review.
Medical Billing Code 90471
This is a medical code for immunization administration—vaccines that are classified as percutaneous, intra-dermal, subcutaneous, intramuscular, or initial injections.
If the patient receives an injectable and oral vaccine on the same visit, this is the code that is used. This code has a higher reimbursement rate than oral vaccines.
Oral and nasal vaccines have different medical codes.
Medical Billing Code 97140
This code indicates therapy techniques on manual trigger points and myofascial release for 15 minutes. These include lymphatic drainage, manual traction, and mobilization. These procedures treat the restricted movement of muscle and soft tissues in the legs, arms, neck, and trunk.
The code covers therapies that fit the following descriptions:
The therapy is used actively or passively to improve the tissues or systems.

The goal of the therapy is to help the body to return to painless, functional movements.

The therapy is used for the loss of motor ability.

The therapy is performed in an anatomic site that is different from those covered by chiropractic adjustments.
Medical Billing Code 99211
This is a code for face-to-face encounters with patients that may not need a physician but requires documentary evaluation and management. This means providing the patient with needed education and help in medical decision-making.
This code is mainly for established patients and not new ones. It is important because the service could be under Medicare incident-to-services—this means the patient received a professional service that is part of the care plan.
The code also requires that the appointment be done in an office setting and that the evaluation is medically necessary. There should be documented reports that outline the reasons for the visit.
Medical Billing Code 99212
This CPT code refers to office or outpatient visits by an established or current patient. It covers the patient's evaluation and health management for consultations lasting between 10 and 19 minutes.
An established patient is a person who has received medical services from a doctor with the same specialization and belongs to the same practice or group within the last three years. This appointment involves an appropriate history or examination with a straightforward medical decision.
Medical Billing Code 99215
This code indicates the evaluation and management of an established patient in the office or as an outpatient. The assessment includes an examination and a medical decision of high complexity from a higher level. The duration of the consultation should be between 40 and 54 minutes.
Medical Billing Code 99285
This medical code is used to bill for a patient evaluation and management that requires a high level of decision-making in the emergency department.
The assessment should be an unscheduled medical service that requires immediate attention.
Medical Billing Code 99396
This code indicates a preventive medicine reevaluation and management of a patient between the ages of 40 and 64. This consultation may involve a review of the patient's medical history, examination, counseling, and their physician ordering diagnostic or lab procedures.
This code indicates a non-covered service under Medicare.
Services that Medical Billing Companies Can Offer
Medical billing companies like NYBillPro provide various services that will benefit healthcare facilities and insurance companies. They can also improve the speed of claims and reimbursements, which can boost their revenue.
Here are the most common services that medical billing companies can offer their clients:
Comprehensive Medical Billing
Billing companies ensure that all claims and bills from healthcare facilities are free from error. They check and manage each phase of the billing and coding process and keep a close eye on the status of each claim.
Insurers, healthcare providers, patients, and other stakeholders need not worry about their bills and claims.
Billing System Enrolment for Patients
Healthcare organizations can register patients and enroll them in the system with ease. Insurers can also easily access patient data within the system.
Insurance Verification
Billing companies verify each patient's eligibility for specific claims and benefits. They review their medical coverage and cross-check their insurance policies.
Authorization
Billing partners contact insurance companies and schedule the proper payments for the medical services provided.
Coding
Their services include coding medical procedures and treatments for healthcare facilities. They manage coding audits, validations, and other related procedures.
Billing
Billing companies focus on collecting bills, handling the transfer of funds, and calculating total payments. They cover each step of the billing and payment process from beginning to end.
Collections
Billing partners can also serve as collectors that track and monitor payment and collection from insurance companies, patients, and other accounts receivables.
Audit
Your billing company can audit all charges and evaluate the accuracy of all your bills. They also verify all claims and reimbursements.
How To Become Certified in Medical Billing and Coding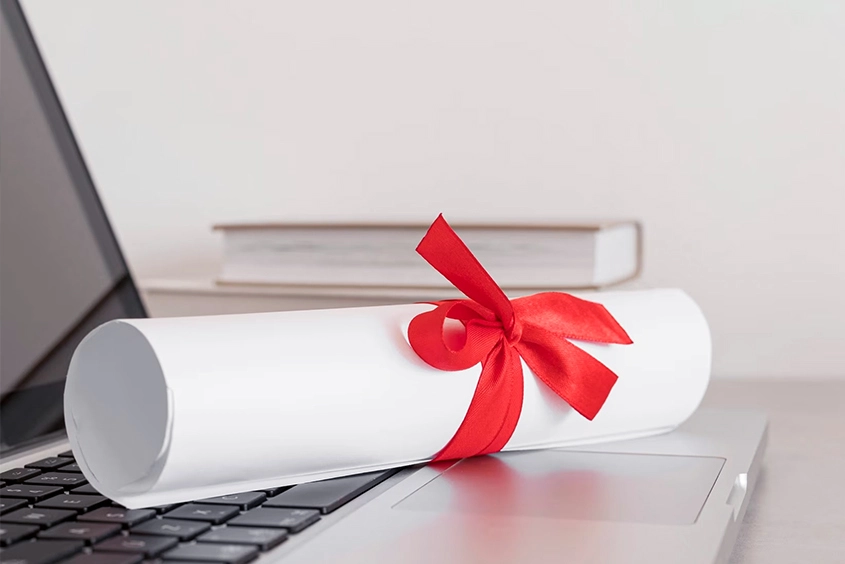 There are several ways to get a certification for medical billing and coding. Certifications have different requirements and specific educational levels. Those who are interested have to consider their career goals, experience, and budget.
The AMA and the American Health Information Management Association (AHIMA) offer several courses that provide medical billing and coding certifications.
Here are the programs you may want to consider:
Diploma Programs
This is the most affordable program for a medical billing certification and diploma. Usually, these programs only require a high school diploma and often last from six to nine months.
You can sign up for this program in community colleges, online schools, and career colleges.
Online Programs
Online medical and billing programs are great options for those who need flexibility. These classes are often less expensive and more accessible.
Such programs could be completed within two to four months, depending on how many courses you choose to take on.
Here are the options you can pursue for a medical billing and coding certification:
Certified Professional Coder (CPC) - A standard medical coding certificate that shows your proficiency in medical coding, coding procedures, rules, and regulations.

Certified Professional Coder at Outpatient Hospital - This certification demonstrates coding proficiency in a hospital or any outpatient setting.

Certified Professional Coder Payer - This includes basic coding proficiency with particular expertise with insurance providers, Medicare, Medicaid, and patient billing.

Certified Interventional Radiology Cardiovascular Coder - This demonstrates special knowledge in the field of radiology.

Registered Health Information Technician - AHIMA's associate degree that certifies additional knowledge in medical coding, billing, and transcription.
Medical Coding Services Move Healthcare Services to the Future
Healthcare facilities use medical billing codes to improve patient safety and follow a standardized method for translating procedures and services that streamlines the billing process.
Using these standardized codes ensures patients receive the correct medical treatments and procedures and will be billed accurately. The system also helps insurance companies and government agencies identify healthcare providers who are providing high-quality care and those who need improvement.
Partner with a professional medical billing and coding company that will help streamline your billing processes and take your business to the next level. You can help the healthcare industry move into the future and be in step with the latest technology and process solutions.