Healthcare facilities and other medical organizations rely on medical billing companies for timely payments. Partnering with these companies helps them maximize revenues and streamline operations when it comes to medical coding, billing, and invoicing services.
How does a medical billing business operate? And what differentiates an excellent billing provider from the rest?
What is a Medical Billing Company?
A medical billing company bills patients when they come into a healthcare facility for checkups, treatments, procedures, and more. They send the bill to patients and send claims and follow-ups to insurance companies.
Healthcare providers outsource billing because it significantly improves the speed and accuracy of the process. It also speeds up the revenue cycle so companies maximize their income.
Medical billing businesses use robust software to ensure accuracy and follow strict processes and rules in the field. Billers and coders must submit claims with the appropriate codes for the procedures performed by the healthcare provider. These codes include claims for health insurance, Medicare, and Medicaid.
Billing providers offer the following services:
Billing and collections

Payer contract

Provider enrollment

Revenue management

Compliance

Coding

Data Analytics
How a Medical Billing Company is Run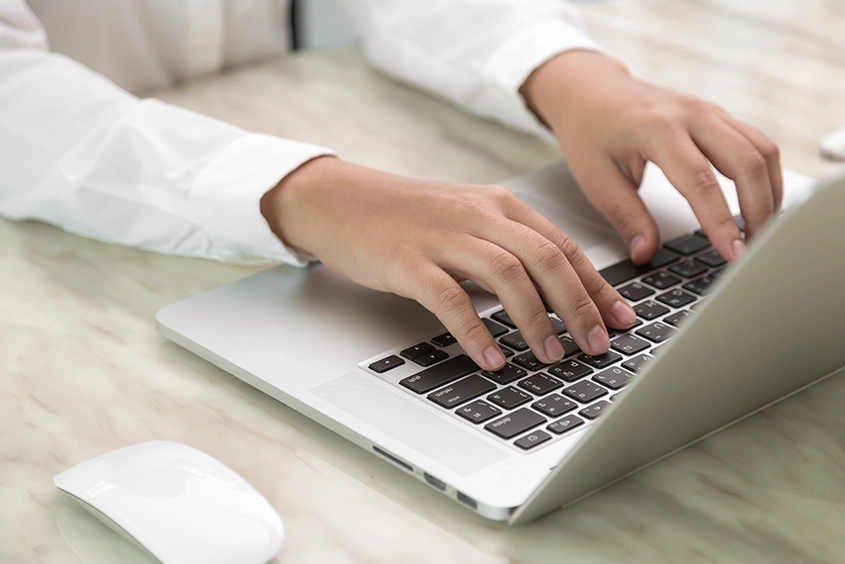 The medical billing process requires top-notch accuracy and speed. These companies must follow a strict process that reduces human error and maximizes efficiency. A consistent workflow and the right billing software can speed up claims and reimbursements.
Here are the crucial steps involved in running a medical billing company:
Register the Patient
The medical staff in the healthcare facility asks a series of questions to new patients or clients. These include health insurance information, demographics, and background information.
Medical billing providers must always check and verify the accuracy of collected patient data to avoid errors further along the process.
Verify Patient Insurance
Medical billers contact the patient's insurance company to confirm the terms of their policy. They must double-check the coverage and benefits of the policy. They should also verify deductibles and copays to determine how much the patient needs to pay.
If the patient's insurance does not cover all services provided, the biller can check if there is a second insurance policy. They can then check if the second insurer can cover the remaining balance.
Patients need to know their financial responsibilities if their insurance cannot cover their healthcare needs. They can avail of other procedures that suit their budget or consider other methods or aids to help them cover the payment.
Review the Healthcare Provider's Patient Notes
Healthcare providers record notes about the treatments, diagnoses, and other services provided to the patient. These notes are often stored electronically as voice recordings or as documents.
Convert the Medical Script to Codes
If the billing company has medical coders, they will convert the medical info to ICD-10 and CPT codes. A medical claim is generated and sent to insurance companies, which will use these codes to check if the patient is eligible for reimbursement.
These codes must be accurate and complete to ensure a smooth billing process. Medical billing software optimizes this process, but professional coders and billers must be highly skilled and alert to issues and complexities that may emerge.
Add Charges to Medical Claims
Billers will then add the fees to the medical services. The amount depends on the healthcare provider, as these rates are not standard.
If insurance covers some of the cost, this should be indicated. It must be clear to the patient how much they need to pay.
Scrub and File Claims
The billing company will then scrub and file all claims. Scrubbing fixes code errors before filing.
The claim should be filed with the government if a patient is covered by Medicare or Medicaid. Billing companies can take scrubbed claims and reformat them to suit the appropriate payer.
Follow up on Payer Adjudication
The billing company will follow up the process with the payer. If claims are rejected, the claim is refiled. The patient will also be informed of the denial and told that they must pay for the service.
Send Statements to Patients
The billing company sends billing statements to patients. These detail the charges and the explanation about their insurance coverage. This helps patients understand their payment obligations.
The statement includes payment instructions and due dates. It also informs patients that they can appeal denied claims. The medical billing company will manage these denied claims if the patient wants to pursue them.
Pursue and Update Payments
Billing companies then pursue payers. They can check on all the accounts receivable of a healthcare facility and follow up on claims that have not been paid.
What Do I need to Run a Medical Billing Company?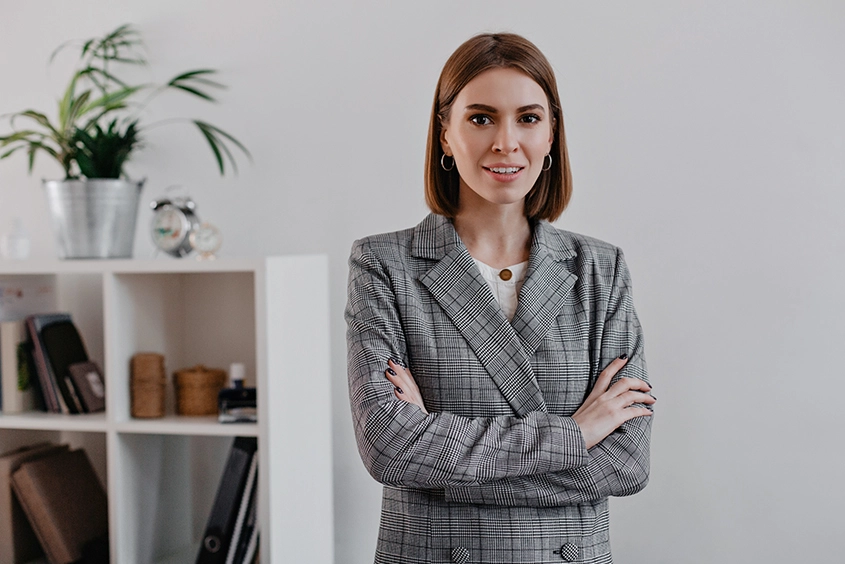 You need the following to ensure you understand your target market's needs and meet all the legal requirements.
Medical Billing Training
Billing specialists must have knowledge about medical and healthcare services along with health insurance terms and policies. You can sign up for online medical billing certifications that will take around 9 to 18 months to complete.
Take a certification program that includes code manuals and exam preparations. These include:
Current Procedural Terminology (CPT)

International Statistical Classification of Diseases and Related Health Problems (ICD-10-CM)

Healthcare Common Procedure Coding System (HCPCS)
Take the exams offered by the following organizations:
Certified Medical Reimbursement Specialist exam – American Medical Billing Association (AMBA)

Certified Coding Associate – American Health Information Management Association (AHIMA)

Certified Professional Coder's board exam – American Academy of Professional Coders (AAPC)
Business Permits and Licenses
You need a business permit, tax registration number, and other necessary licenses to operate your medical billing business. You also need insurance and a business bank account.
Clearinghouse
This is a financial institution that processes payments, securities, and all financial transactions. A clearinghouse can electronically transmit all medical billing claims and payments.
Medical Billing Software
Medical billing trends now call for automated solutions. This is where medical billing software comes in. It can automate your processes, manage claim corrections, and follow up on payments and claims.
NYBillPro is a very reliable software for a medical billing company. It is a cloud-based system that automates updates, tracks payments, and manages billing corrections. It will help your business avoid the drudgery of documentation, repetitive phone calls, and resubmission of claims.
Billing software can be very expensive, but you have to consider the ease and efficiency it will provide your overall operations. As long as you get cost-efficient, robust software that suits your business, you can quickly get a return on your initial investment.
When you use billing software, you can even help your partner medical and healthcare facilities streamline their own revenue management.
What Licensing is Required for a Medical Billing Company?
A healthcare provider or medical facility has the choice to maintain an internal billing department. Or they can outsource their billing and claims management to a medical billing company. It can increase their efficiency and improve their revenue process while helping patients process their claims quickly.
A general business license is applicable for a medical billing business. Business owners can apply at the local county clerk's office or the Department of Licenses and Inspection.
Once a license is acquired, you can take steps to create your own medical billing company and contribute to the medical industry. You can help patients with their payments and partner with healthcare facilities and insurers to ensure a smooth billing process for all parties.